Welcome to Bad Llama Forge
Where we proudly sell hand forged wares. Come on in and take a look.
Located in Caledon, Ontario, Canada.
Check out our portfolio section. Our new online shop is undergoing a restock.
(Shop will have stock added as soon as possible, in the meantime if there is something you are after. Please send an email)
Bad Llama Forge is run by Steve Cornelsen out of Caledon Ontario in Canada.
Steve works with several throwers within the WATL and IATF. Making custom axes that are guaranteed to fit within league rules at the time of ordering. Steve is also a certified WATL judge, you can rest assured that if you want to order an axe for league play or for adventures in to the bush; Bad Llama Forge has you covered.
Check out his work, if you like what he does and would like a Bad Llama piece, send a message to Steve@badllamaforge.com He would be more than happy to try and make your day.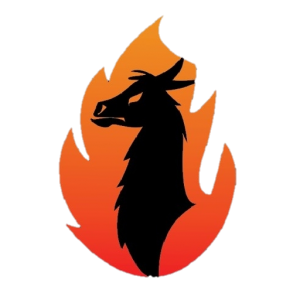 Current Charity Target
5% of all purchases will be donated to the Kidney Foundation of Canada. www.kidney.ca
We have a Llama on site.
His name is Llouie. He likes to go inside the workshop, he does not take "no" for an answer, he has an attitude. He is a bad llama. A nice bad llama.
Any available work can be purchased through our shop section (Currently undergoing restock)